DOS GIGANTES SE UNEN PARA AVENTURARSE EN EL CAMPO DE ENERGÍA EÓLICA EN BRASIL
Por: Elizabeth Scoville, Ph.D. ¦ Edición: Dora de Alonzo, Ph.D. ¦ 29 de Junio de 2012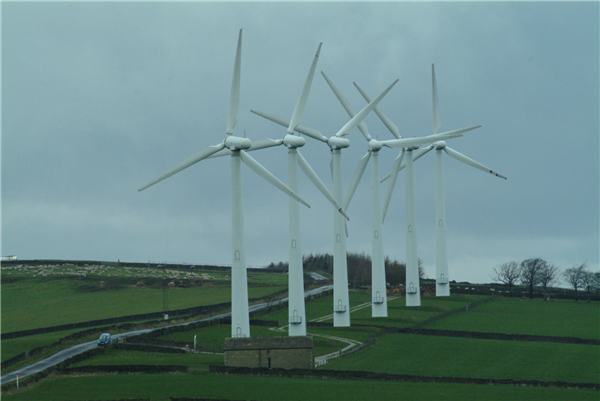 La multinacional brasileña Vale S.A. se une a la empresa Australiana líder en energía renovable PacificHydro para construir y operar dos granjas eólicas en Río Grande do Norte, Brasil. El 22 de Junio del presente año, las dos empresas anunciaron un consorcio en el cual cada empresa compartirá el 50% de propiedad de cada una de las dos granjas eólicas. La inversión se espera sea de alrededor de los $315 millones de dólares y también se espera que el proyecto este listo para entrar en operación en el 2014. Vale S.A. usufructuará el 100% de energía limpia generada por los proyectos por un periodo de 20 años, la cual utilizará para el desarrollo de sus operaciones1.
Vale S. A. con sede en Río de Janeiro Brasil, es la segunda empresa minera más grande del mundo y una de los más grandes operadores logísticos de Brasil2. Vale S.A. también opera en los sectores de siderúrgica, petróleo y energía. Actualmente, Vale S.A. tiene participación en nueve plantas hidroeléctricas en Brasil, tres en Indonesia, cinco en Canadá y participa activamente en el área de biodiesel y gas natural3. Las nuevas granjas eólicas son el primer proyecto en el área de energía generada por viento y representa un paso muy importante en la diversificación de su matriz de energías renovables1.
PacificHydro con sede en Melbourne, Australia, tiene más de 20 años de experiencia en el área de energías renovables. Con participación en los varios niveles de desarrollo, construcción y operación de proyectos hidroeléctricos, solares, geotérmicos y eólicos en Australia, Brasil, y Chile4. El consorcio con la empresa Brasileña es un modelo de comercialización de granjas eólicas en la región, un paso importante en la estrategia de PacificHydro en el país1.
Fuentes:
……………………………………………………………………………………………………………………………………………..
Two Giants Unite to Venture in Wind Energy in Brazil

Por: Elizabeth Scoville, Ph.D. ¦ Edición: Dora de Alonzo, Ph.D. ¦ Translation: Karla G. Morrisey ¦ 29 de Junio de 2012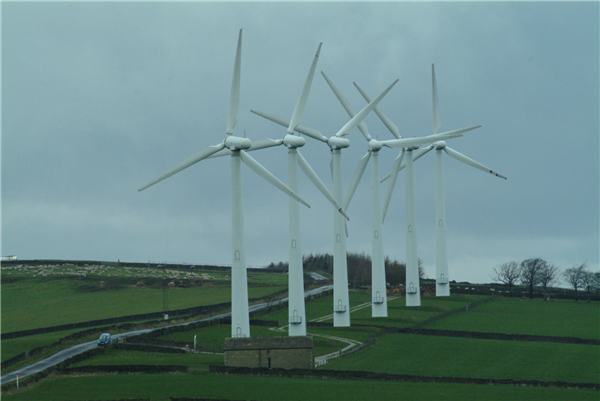 The Brazilian multinational company, Vale S.A., in collaboration with Australian company, leader in renewable energy, PacificHydro, plan to build and operate two wind farms in Río Grande do Norte, Brazil.  On June 22 of this year, the two companies announced a partnership in which each company would share 50% of the property of each of the two wind farms. The investment is expected to be around $315 million, and the project is also expected to start operations by 2014.  Vale S.A. will utilize 100% of the clean energy generated from the projects for a period of 20 years for their operations [1].
Vale S.A., based in Río de Janeiro, Brazil, is the second largest mining company in the world and one of the largest logistics operators in Brazil [2].  Vale S.A. also operates in the iron and steel, oil, and energy sectors. Currently, Vale S.A is involved in nine hydroelectric plants in Brazil, three in Indonesia, five in Canada, and actively participates in the development of biodiesel and natural gas [3]. These wind projects are the Vale's first in the area of wind energy and represents an important step in their matrix diversification of renewable energies.
PacificHydro, based in Melbourne, Australia, has more than 20 years of experience in the renewable energy sector. The company participates in various levels of development, construction, and operation of hydroelectric, solar, geothermal, and wind projects in Australia, Brazil, and Chile [4]. The partnership with the Brazilian company is model of wind farms commercialization in the region, an important step in PacificHydro's strategy in the country [1].
Sources:
Category: Energía Eólica